Introductions
Published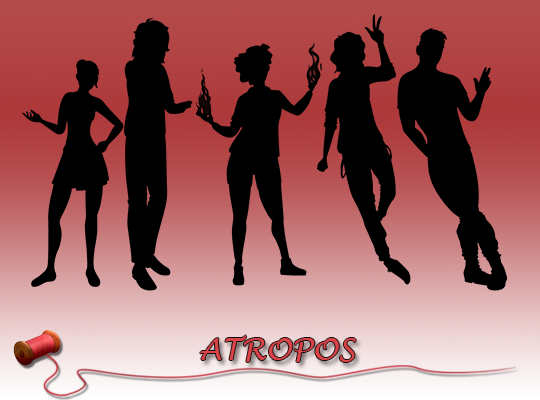 Atropos is a semi-open world role playing game based within the bustling heart of Manchester, England. Inspired by games such as the Persona series, the Yakuza series and The Wolf Among Us, it follows the story of five young adults and the people they meet along the way as they deal with juggling the realities of life – work, rent, social life, and the manifestation of supernatural abilities.
You take control of Agi Powell, a young woman regaining her life after a change in circumstances, who stumbles into a confusing world intertwined with the supernatural. Gaining esoteric abilities and a group of close friends, she learns to deal with an ever increasing list of threats and dangers, and aims to learn just what the hell is going on. Unfortunately, despite her unnatural skills, she's still a millennial, and must juggle real life commitments to make sure that the bills are paid on time.

On the 11th of November, 2017, Kadan and Daniel (Us!) started the project in earnest after a brief period of preplanning. While we're still in the very early stages of development, and it's going to take us a long time to get to anywhere near a final game, we're very excited to show everyone the project and include you in our progress. We'll show you the highs (Things working) and the lows (Things not working, but in hilarious ways), from music and modelling to pathfinding and pigeon physics.

Hi, I'm Kadan! I work on the artsy aspects of Atropos, including the concepts and 3D models. Most of the art that appears in the game and on this page will be produced by yours truly. The plot and dialogue are also mostly my domain, with some considerable help from my partner in the project.
Hey there, I'm Daniel and I'm the main developer for the project. I'll be providing a lot of the actual gameplay demos and soul destroying (but very funny) bug videos on this page, as well as some music and maybe a bit of landscape art if you're lucky.

We admit that we're being a tad ambitious, we hope to bring together past skills and experience to make a game that we can be proud of and that people will love. We're putting as much effort in to making it feel like a proper studio game – even though there are just the two of us (for now) – but even if we don't manage to hit the exact goals we want (like full mocap and expensive voice acting), we'll hopefully end up with something just as fun and complete.
We'll post more details about the game very soon, so feel free to join us on this adventure! We're sure there will be many ups and downs, but in the end there should hopefully be a game…unless we get seriously lost somewhere…
– Kadan & Dan – Team Atropos