Location Concept Art
Published
With our first post of the year being a big one, we didn't really get a chance to update you on general progress. So before the post begins, a quick update.
Our New Year's resolution this year is to get our posts out on time, and do some more gosh damn game work. We've cleaned the 2018 targets off our whiteboard and it's time to start afresh with new goals.
Already there's a lot going on in the background that we're sure you'll eventually get to see but isn't quite ready to be shown. The new version of Unity has offered us some new toys, so we've been playing around with fancy super power effects and pretty lighting. We have new in game models that we showed off briefly in our battle system videos, they're still not final but they're improving with every iteration. Menus and core game features are taking shape and starting to display all of the information needed to make a game of this scale keep on going. And, of course, we still have 2 new characters to announce. We've already teased one in our past posts but we plan to unleash her very soon.
Now, let's kick off 2019 with something that we can show you, concept art!
This time the focus is on locations. Manchester has been one of our big talking points, but we think we've told you enough about the city for now, it's time to show you other locations that will feature throughout the game. We'll start with the more mundane.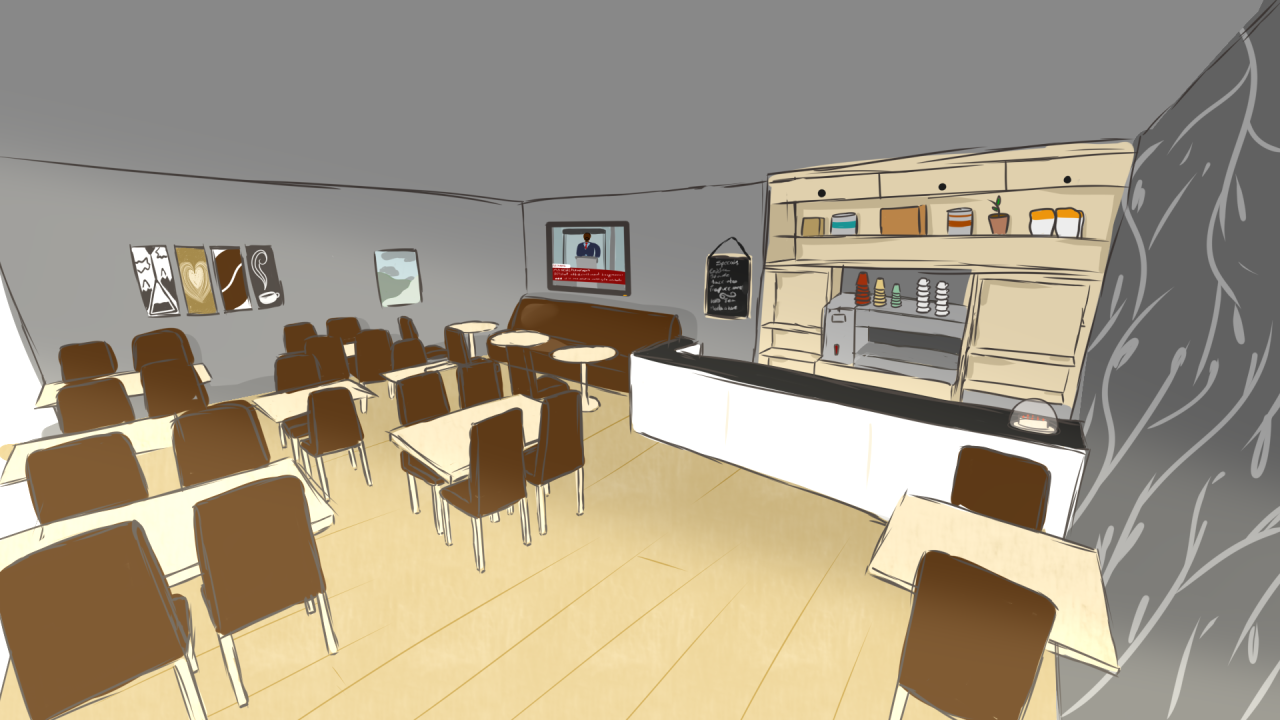 Plotting and revelations take place tucked away in the corner of a small cafe hidden just off the main street. As you grow your group and take on missions you find a place to meet, the cafe becoming a familiar backdrop for side missions and group discussions.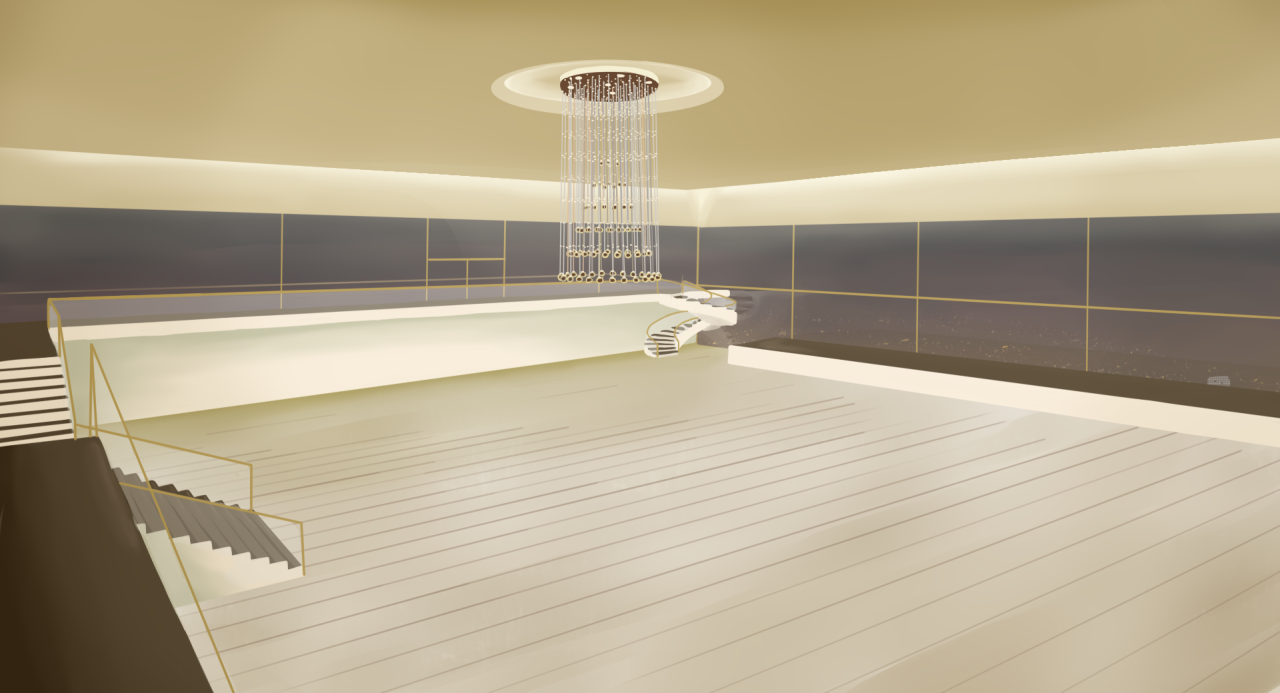 From humble beginnings (and not so humble in the case of some) the group work their way up to lucrative missions. Despite how much we talk about Manchester, some of the game takes place further afield, overlooking London whilst infiltrating a high end function, as an example.
Even further afield, the locations of Atropos aren't limited to England, or this plane of existence. Weird and wonderful locations appear throughout, twisting familiar surroundings, or creating new environments.
We wanted to start to show you our process, even though art isn't our strongest point, it is the easiest to showcase. This is the first time-lapse of hopefully many, but you may notice that a lot of the time lapses start with some progress already made, because Kadan forgets to start the recording software until half an hour into work, if at all (remembering things isn't a strong point, they're working on it). Expect more processes for in-game art and models, and more original music to come!
– Kadan & Dan – Team Atropos